The Pt-Global entity is a global platform spearheaded by the PG-SGA originator, Dr. Faith Ottery, MD, PhD, FACN and Dr. Harriët Jager-Wittenaar, PhD, RD of the Hanze University of Applied Sciences (Groningen, The Netherlands).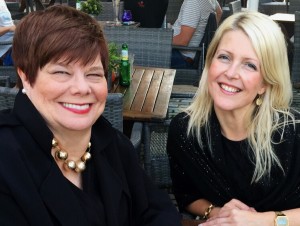 Dr. Faith Ottery
Faith Ottery, MD, PhD, FACN is well known internationally for her role in the development of the Scored Patient-Generated Subjective Global Assessment (PG-SGA), which has become the standard of nutritional assessment in oncology patients.
Dr. Ottery trained in medical oncology, trained and practiced as a surgical oncologist and also has her doctorate in Nutritional Sciences. She developed a nationally recognized nutrition support program at Fox Chase Cancer Center in Philadelphia, a National Cancer Institute-designated comprehensive cancer center. Dr. Ottery defined the concepts of nutritional oncology, and anabolic competence and was the first physician editor-in-chief of the US National Cancer Institute's PDQ Supportive Care Board. She was the founding president of the Society for Nutritional Oncology Adjuvant Therapy (NOAT), an international multidisciplinary research and educational organization, which eventually transitioned into her role in MASCC, the Multinational Association of Supportive Care in Cancer.
Ottery has personally managed greater than 20,000 oncology patient-days of home intravenous nutrition and developed clinical assessment and management algorithms integrating outcomes and cost analysis. She has written extensively and lectured both nationally and internationally in nutritional oncology and nutritional assessment.
Ottery is President of Ottery and Associates, LLC, a Chicago-based consulting organization specializing in assessment and supportive care in patients with cancer or other chronic catabolic and potentially debilitating conditions and developing partner of the PG-SGA/Pt-Global Platform and the Pt-Global app. She is also currently Global Medical Director in biologics for a global pharmaceutical company, having spent approximately 15+ years in medical affairs and clinical development, primarily in the context of supportive care.
Since March 2015, Dr. Ottery is Visiting Professor at the Hanze University of Applied Sciences, The Netherlands.
Dr. Harriët Jager-Wittenaar
Dr. Jager-Wittenaar is Professor of Clinical Malnutrition and Healthy Ageing at the Research Group Healthy Ageing, Allied Health Care and Nursing at the Hanze University of Applied Sciences and is also appointed as senior researcher at the Department of Oral and Maxillofacial Surgery at the University Medical Center Groningen. Furthermore, she is a lecturer at the Program of Nutrition and Dietetics at the Hanze University of Applied Sciences.
As clinical dietitian, ​Harriët Jager-Wittenaar, PhD, RD has performed her PhD research (2010) at the University of Groningen, on the topic of malnutrition in head and neck cancer patients ('Pre- and post-treatment malnutrition in head and neck cancer patients').
Since many years, Dr. Jager-Wittenaar is committed to further improve the recognition and proactive treatment of malnutrition, both nationally and internationally. Therefore, in 2013 she has started the Living Lab Clinical Malnutrition, which is part of the national Centre of Expertise Healthy Ageing.
Dr. Jager-Wittenaar is Member of the European Specialist Dietetic Network (ESDN) for Older Adults Committee in de European Federation of Associations of Dietitians (EFAD) and she is the Nutrition Working Group's Task leader on Nutritional Screening and Assessment, in the Action Group A3 of the European Innovation Partnership on Active and Healthy Ageing, a platform commissioned by the European Commission. Furthermore, she is a member of the Dietitians Working Group on Malnutrition and the Dutch Platform on Nutritional Assessment.
Dr. Jager-Wittenaar has interest in the PG-SGA for many years. She initiated and coordinated the cross-cultural adaptation of the Scored PG-SGA to the Dutch setting, coordinates the implementation of the PG-SGA in the Netherlands and is developing partner of Pt-Global.
You can find an overview of the scientific publications of Dr. Jager-Wittenaar here.