The Pt-Global App
On 12 June 2014 the PG-SGA will enter the digital world and will be available in the app stores as the Pt-Global app.
Easy and systematic screening
The Pt-Global app facilitates all health care professionals (e.g., dietitians, nurses, doctors and others) in performing an easy and systematic screening for nutritional risk, for nutritional assessment, for interventional triageing, and for nutritional monitoring during and after intervention.
Consistent scoring and use of validated multilingual translations 
The Pt-Global app facilitates consistent scoring and use of validated multilingual translations of the PG-SGA that will facilitate a significantly broader utilization for the  paper-based version of the PG-SGA currently used in research and clinical practice settings.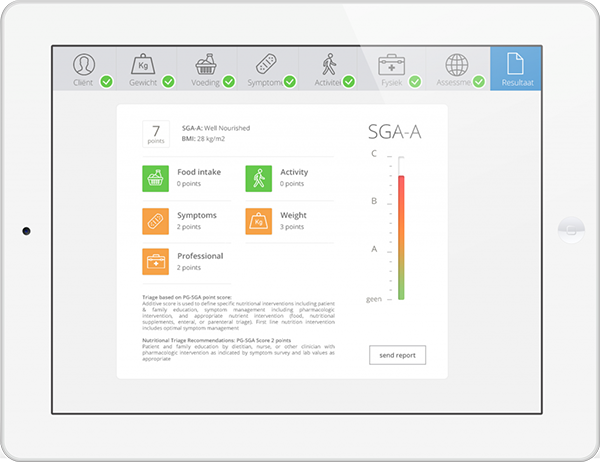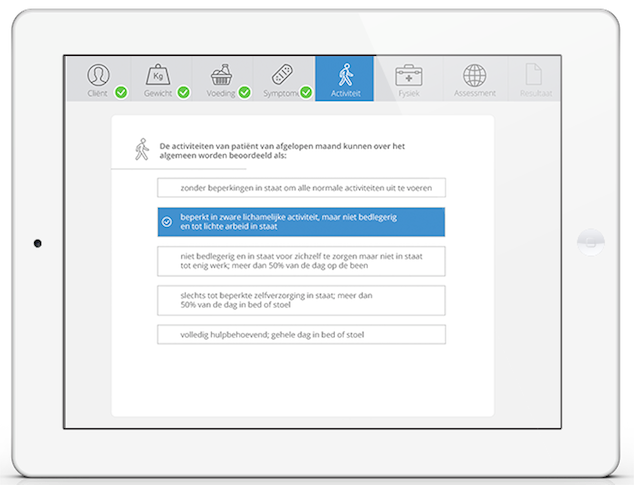 Future development 
The Pt-Global app currently targets professional use, with the intent that the patient can complete the patient part independently in the clinical or research setting.
Version 1.0 will include the English and Dutch language. In the future, as we further develop the app and increase the available languages, we aim to make the patient part of the app downloadable for the patient, offering the opportunity to be completed independently by the patient. In the interim, the paper-based version of the PG-SGA will be available at pt-global.org.
App availability
The Pt-Global app has been designed for use on a tablet or a large screen smartphone.
The Pt-Global app is currently supported by the three major platforms: iOS, Android and Windows Phone for tablet or large screen smartphone. In the future a web based version will also become available.
From 12 June 2014, you can purchase the Pt-Global app in the app stores below.
Do you have interest in multiple licenses for your institution, clinical practice or company? Please contact us at info@pt-global.org.