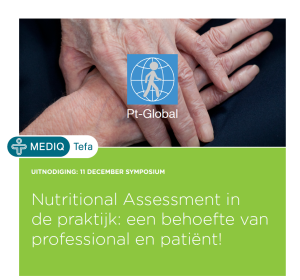 On 11 December 2014, in the week of the Dutch Malnutrition Day, the Living Lab Clinical Malnutrition organizes the symposium "Nutritional Assessment in practice: a need of the professional and patient!"
Get introduced to the PG-SGA and Pt-Global app during the symposium. The Pt-Global involves the patient in the early recognition and treatment of malnutrition (risk), a must for every dietitian.
You can download the program here (in Dutch).